Al Aweer Central
Project Challenges
Al Aweer Central market is the largest wholesale food marketing in the middle east. A key challenge was that there were 5 marketplaces required under one site domain. Each has independent and sometimes overlapping sellers and buyers. A buyer in the retail marketplace also cannot see prices or shop in the wholesale marketplace unless approval is given. A buyer in the wholesale or container marketplace can shop in the retail marketplace.
Avetti created multiple levels of roles that can be assigned to Buyers to permit enhanced access to additional marketplaces when approved.
Each marketplace had products that had custom properties. For example a Container has a country of origin and a parking spot number. Avetti created custom product entities so that suppliers could easily create products.
A Make an Offer feature was required with buyer seller chat communication that lets a buyer can communicate with many sellers in parallel. Avetti Customized their B2B Quote processes to support this use case.
Another challenge is that some sellers are unsophisticated and may not have email but may have internet access so a way was needed to support onboarding forms to greatly simplify onboarding a seller AND updating prices as needed. Avetti integrated with common Form tools to make it simple for sellers to be onboarded and update their prices.
All sellers will also be in a business directory marketplace and another set will be in a services marketplace and some sellers are parents of other sellers. For example, an importer may manage containers.
Only Avetti Can Provide the Above Capability.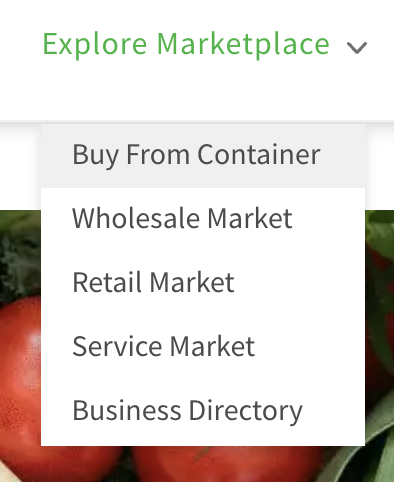 Choose the Right Platform.