Custom eCommerce / Marketplace
A few years ago Best Buy Canada doubled the number of SKUs on their eCommerce site to add products from 3rd party suppliers. In 1 year, sales rose 30%. Due to this, there has been a custom marketplace boom where many retailers are now aggregating suppliers on their online stores.
You too can add suppliers onto your eCommerce store to convert your site into a custom marketplace. We provide the full solution. The eCommerce site and the supplier portals for suppliers to manage their products and their inventory.
This creates a Custom Marketplace. This is quite different from Public Marketplaces like Amazon. Your Custom Marketplace can be B2B or B2C or a very complex 3-level B2B2C marketplace. You can view examples of different Marketplace Use Cases below.
You can start with a simple SME marketplace, or with more infrastructure move to an Enterprise Marketplace. If you have many requirements, you can upload them on this page and we can determine how much additional effort and time is needed for your Custom Marketplace.
Marketplace Use Cases
As Avetti Commerce supports multi-store eCommerce, multiple levels of suppliers, and even multiple marketplaces, we are the right partner for your next great business idea to revolutionize your industry or automate your supply chain. Below are some of the use cases we can support.
B2B, B2C, B2B2C Marketplaces
Streamline your operations and connect buyers to sellers using a B2B marketplace. Easily onboard suppliers, and use their product expertise to provide support for buyers on your marketplace.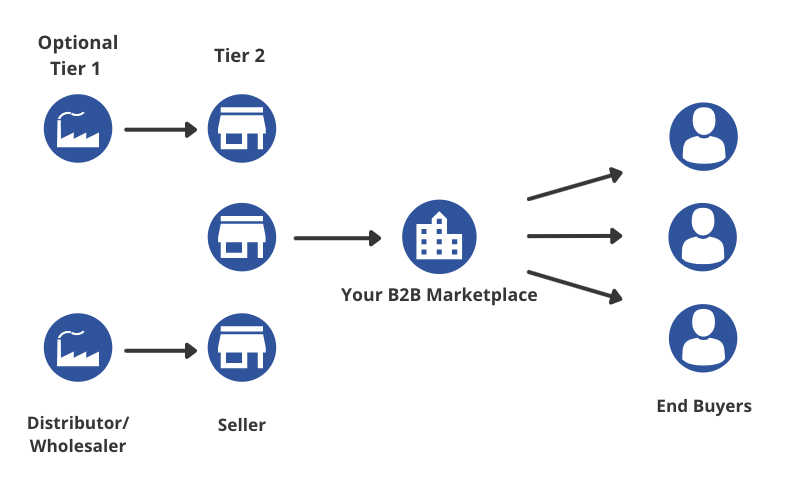 Distribution Channel Marketplaces
Manufacturers now you can empower your distributors and resellers to purchase your products easily and efficiently. Upgrade your existing Distributor Management System (DMS) to a modern, multi-tier eCommerce marketplace solution.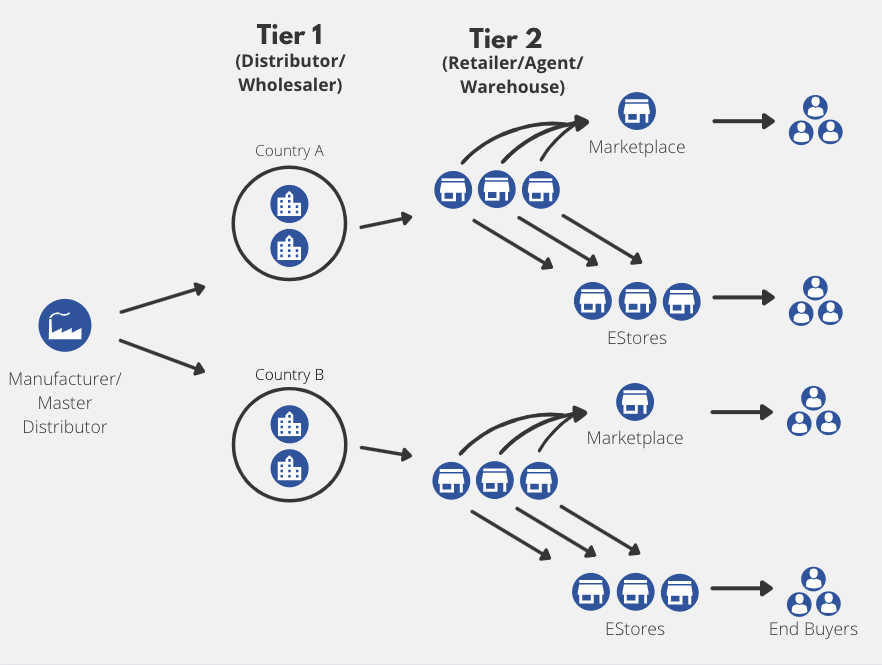 Enterprise Marketplaces
Dramatically increase your revenue by expanding your assortment. Onboard new products quickly to meet changing market demands. Offload product support and product sourcing to your suppliers.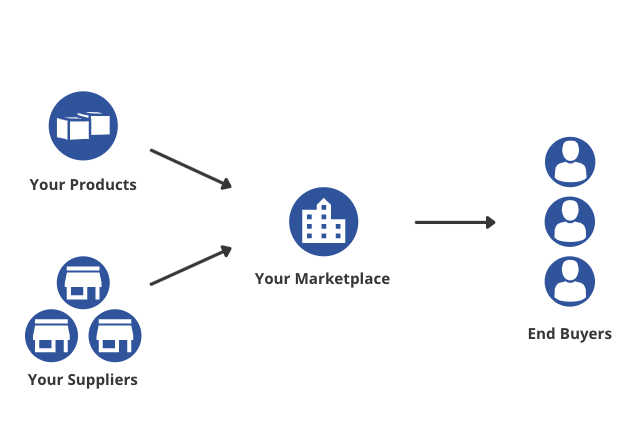 Procurement Marketplaces
A B2B marketplace is a more flexible, powerful alternative to a traditional procurement solution for managing spending and RFP/RFQ processes.
SPEND MANAGEMENT MARKETPLACE
Suppliers will register for approval to be listed or to have their catalogs accessible via CXML Punchout on your private marketplace, which is only accessible to your internal staff and employees.
BIDS & TENDERS MARKETPLACE
Post Bids and Tenders on your private marketplace and permit approved suppliers to access or to register interest in a tender.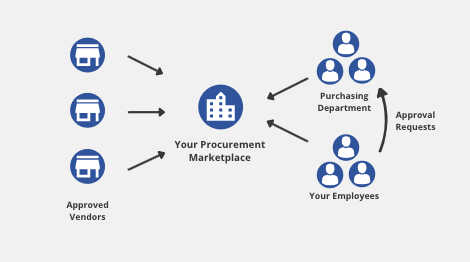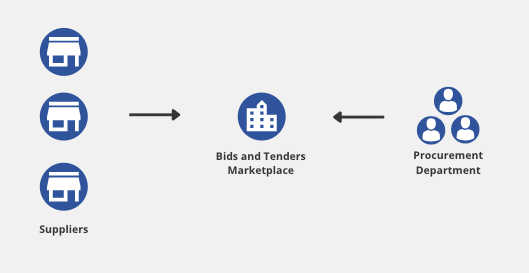 Direct to Consumer (D2C)
Simplify your selling process by eliminating middlemen entities. Instead, sell directly to your consumers. D2C sites enable you to build strong customer relationships, gain control over your brand, and collect valuable data.